Executive Assistant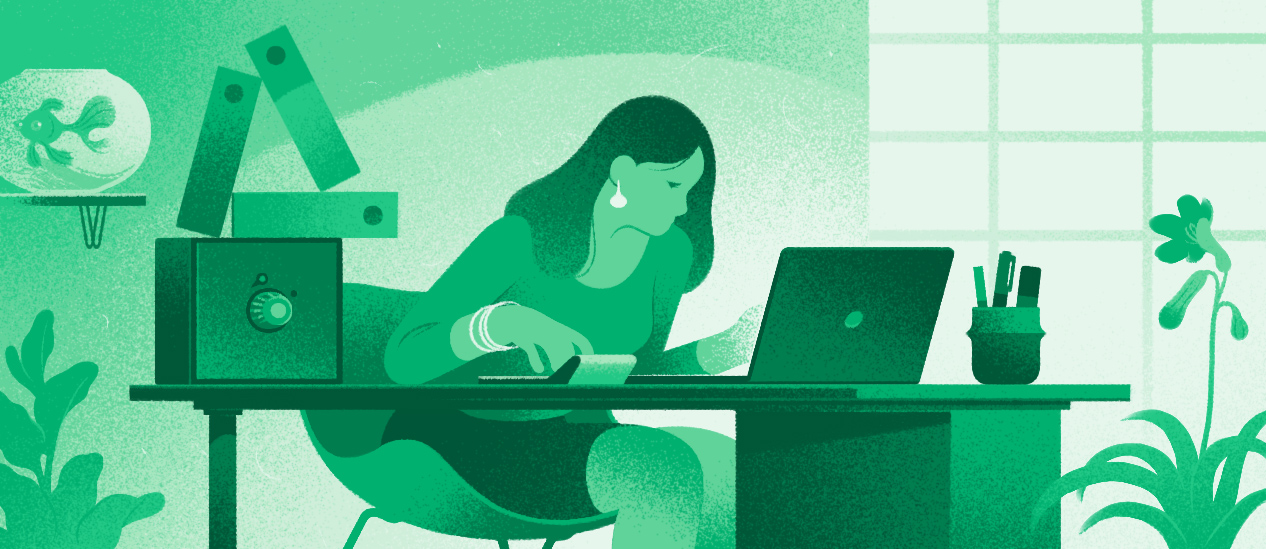 Executive Assistant
Argyle is a fast-growing, remote-first Series B startup solving a systemic data problem.
Underneath the consumer finance industry's decisions and processes is static, analog documentation—things like credit reports and paystubs—designed decades ago for a world that no longer exists. Meanwhile, credit bureaus buy, move, store, and sell consumers' data without their knowledge or consent.
The result? A labyrinth of manual workflows and shortsighted underwriting models obstruct financial access, compound operational costs, and impede innovation.
The solution is Argyle. We're a real-time income data platform that lets our end-users instantly connect their employment records to apps and websites, so they can access and qualify for the financial resources they need to get ahead. Providers benefit from streamlined workflows and enhanced visibility that reduce costs and risk across the user journey.
Our mission is to give consumers the means to exercise ownership over their income, employment, and identity data in order to create a more equal, efficient, and effective financial system for everybody.
If you're looking to join a fun and ambitious group of people working remotely across dozens of countries, apply today.


What will you do:
As Argyle's Executive Assistant, you will oversee all administrative operations for senior leadership team members, including maintaining and organizing calendars, coordinating travel, expense report support, and office management. This role requires expert-level professionalism, unparalleled discretion, agility, and stellar attention to detail. You will be at the heart of the action and a valued extension of the efforts of our organizational leaders.
Responsibilities:
Support our CEO (primary) and executive leadership team at large.
Calendar management for the CEO includes reading, researching, routing correspondence, and coordinating internal meetings across multiple timezones.
Scheduling travel for CEO and executive team
Attend select meetings to provide note-taking and distribute action items.
Coordinate with outside vendors and internal Marketing team for company events and logistics for a 100+ person team.
Build effective relationships with every leader and employee, and help foster team morale.
Support internal and external communication. Prepare and coordinate with the design team on presentations and content for company-wide meetings.
Help organize office logistics and optimize our processes for remote work culture.
Qualifications:
Willingness to work in our New York office 3-4 days a week
At least 3 years of experience working in the technology industry
At least 1 year of experience working in a remote environment
4+ years of administrative/operations/executive assistant experience supporting C-suite executives
Experience working in a high-growth environment with a distributed team
About You:
You display a high level of integrity and discretion in handling confidential information.
You thrive in an ambiguous environment. You are able to balance taking direction and working collaboratively on teams with independence.
You have superior organization skills and outstanding attention to detail.
You possess a strong sense of urgency and personal accountability; you take the initiative to make things happen.
You've developed a high level of emotional intelligence throughout your career.
You have a proven track record of being reliable, prepared, responsive, eager to learn and encouraging.
You are an excellent communicator, both written and verbal; you're professional and authentic in your daily interactions.
Why Argyle?
Remote first company
International environment
Flexible working hours
Health Insurance (US-based employees only)
Stock Options
Flexible vacation leave
$1,000 after a month of employment to set up your home office.
MacBook
Argyle embraces diversity and equal opportunity. We are committed to building a team that represents a variety of backgrounds, perspectives, and skills. We believe the more inclusive we are, the better our company will be.