Customer Success Manager - Lending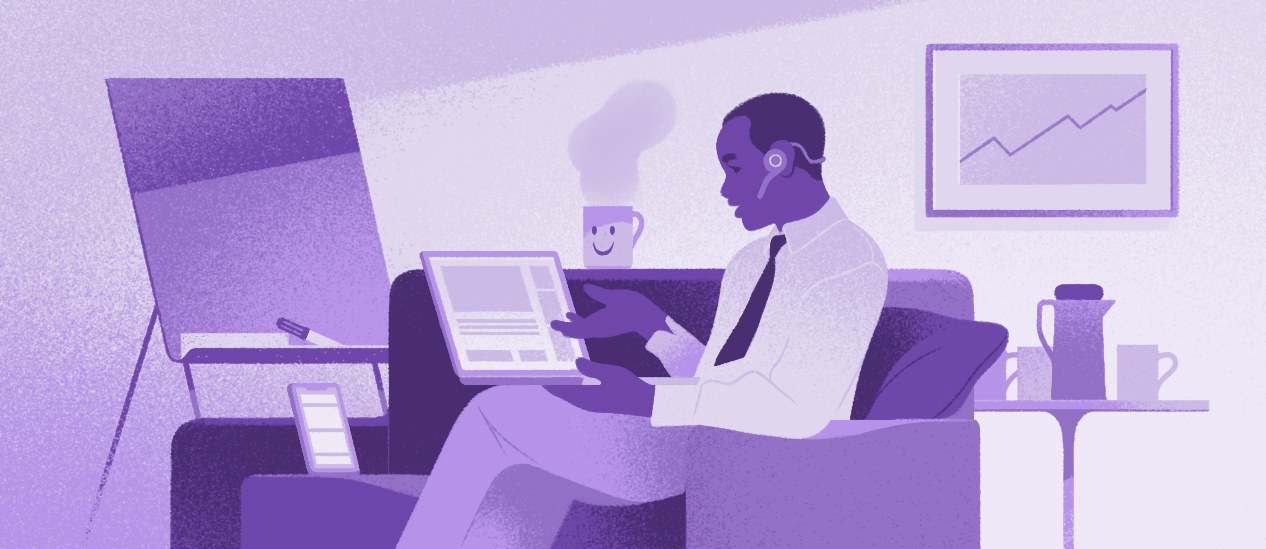 Customer Success Manager - Lending
Customer Success Manager (Lending)
Remote (US Only)
$90k - $120k + Bonus + Stock
Argyle is a fast-growing, remote-first Series B startup solving a systemic data problem.
Underneath the consumer finance industry's decisions and processes is static, analog documentation—things like credit reports and paystubs—designed decades ago for a world that no longer exists. Meanwhile, credit bureaus buy, move, store, and sell consumers' data without their knowledge or consent.
The result? A labyrinth of manual workflows and shortsighted underwriting models obstruct financial access, compound operational costs, and impede innovation.
The solution is Argyle. We're a real-time income data platform that lets our end-users instantly connect their employment records to apps and websites so they can access and qualify for the financial resources they need to get ahead. Providers benefit from streamlined workflows and enhanced visibility that reduce costs and risk across the user journey.
Our mission is to give consumers the means to exercise ownership over their income, employment, and identity data to create a more equal, efficient, and effective financial system for everybody.
If you want to join a fun and ambitious group of people working remotely across dozens of countries, apply today.
About the team
The Customer Success team at Argyle combines product and industry knowledge with relationship-building skills to help our customers achieve the most from the Argyle product. We believe there is incredible value in harnessing payroll information, and we help implement and support solutions for our clients to leverage that data
What will you do
You will be the primary point of contact for enterprise lending and banking customers and will work with them through all process stages, including implementation, scaling, product expansion, and account management. You will be responsible for analyzing customer data and playing a consultative role with our most important clients to drive adoption and maximize client value. You will also be responsible for working directly with our product team to enhance future product value for our clients and will be tasked with building the materials and processes to build a repeatable enterprise customer success motion.
Monitor KPIs and customer health to drive value for clients, reduce churn risk, promote retention, and improve the overall customer experience
Own the customer lifecycle by onboarding new clients, driving adoption, tracking renewals, and working closely with the sales team on upsells and cross-sells
Manage and nurture multiple customer relationships, including proactively and confidently engaging with key contacts to convey the value of our product
Troubleshoot and provide insights on how to use the various features of our API while working closely with the support team as a point of escalation for complex issues
Build the systems and processes necessary to create a repeatable customer success department
What are we looking for
3+ experience in a product, analytics or operational role within the personal lending industry
Experience in a customer-facing, solution-oriented role
Ability to develop strong, loyal, and long-lasting client relationships
Strong analytical acumen – SQL/Looker a plus
Strong technical acumen coupled with the desire to learn the ins and outs of Argyle's API
Exceptional ability to prioritize tasks and work independently
Excitement to perform and deliver in a high-growth environment and strive for
continuous improvement
Why Argyle?
Remote first company
International environment
Health Insurance (US residents only)
Flexible working hours
Stock Options
Flexible vacation leave
$1000 after a month of employment to set up your home office.
MacBook
Annual Company Performance Bonus
Argyle embraces diversity and equal opportunity. We are committed to building a team that represents a variety of backgrounds, perspectives, and skills. We believe the more inclusive we are, the better our company will be.